Monroe United Methodist Church
Wednesday, April 23, 2014
Shining the light on the hill by connecting with Jesus Christ, connecting with each other, and connecting with the world.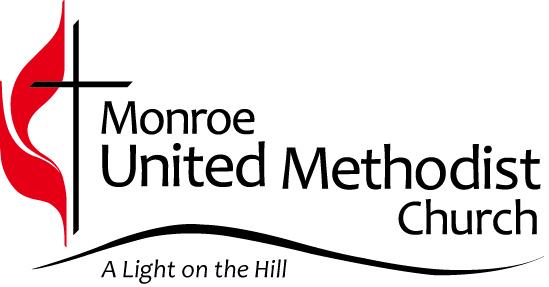 Welcome to Monroe UMC!

We are so glad you found your way to our site. Whether you are new to the area, looking for a congregation to be part of, or seeking answers to some of life's question, I hope that you will find a home here at Monroe.

Most of the folks who are here are likely to be your neighbors. Although we were founded (1823) when the city was formed, we know that we are always changing to be relevant with the message of Jesus, and are excited about the future.

I invite you to attend one of our worship services. We want to make your first visit with us a positive experience. Stop by one of the Welcome Centers on Sunday morning for a free gift. We offer 3 services of worship on Sunday:

Early Worship at 8:30 (in our sanctuary)

Contemporary Worship at 9:30 (in our family life center)

Traditional service at 10:45 (in our sanctuary)

Monroe Church is a great place for my wife, Kelly, and me to raise our family. This congregation is focused on shining as lights with relevant and inspiring worship, upbeat music, great youth and children�s ministries, plus many ways to serve, connect and be in mission to our world.

Fellowship is offered for both followers of Christ and those contemplating the Christian life. It is our heartfelt desire to make you feel welcome here!

pastor tim

---

This Week's Events

Support our mission...

Follow us...